Torq N' Seal® Condenser Tube Plugs
The TORQ N' SEAL® Elastomer Condenser Plug (TNS-ECP) is the brand NEW solution for your condenser and low pressure heat exchanger tube plugging needs! These plugs are installed simply with the always free, always included Hex Capture Drive. Just attach to any standard 3/8″ square drive torque wrench and you are good to go. Have a heat exchanger with pressure less than 250 psi, temperature below 350 deg F, and tube ID between 0.580″ and 1.150″? Then try out the Elastomer Condenser Plug to save you time and headaches, allowing you to finish outages and turnarounds on time and under budget! Use the Installation and Documentation links below for more information, OR just give us a call at 201-641-2130, email us at SALES@JNTTECHNICAL.COM, or fill out our Contact Form.
250 psi. Positive sealing in excess of 250 PSI.

350 deg F. Can handle temperatures up to 350 deg F.
Large Expansion Range. Just 4 plugs cover tube ID's from 0.580″ to 1.150″.
Chemical Resistance: Excellent in 10% Sulfuric Acid; Sodium Chloride Solutions; Ozone; Oxidizing Environments; Refrigerant 134a; Good Service life in 10% Nitric Acid and Radiation
Corrosion Resistance: Meets MIL-A-8625F And ASTM B117 Salt Spray Test
Low Installation Torque: 120 in. lbs. (13.50 Nm)

NO Special Tooling or personnel training. All you need is the Hex Capture Drive that comes included free with every purchase and a standard 3/8″ square drive torque wrench.

Quick Installation. Torq N' Seal® plugs can be installed in just seconds, the only tool you need is included for free with every purchase.

Variable Installation Depth. Plug can be inserted to any depth of the tube sheet in order to avoid severely corroded areas on the tube sheet face.

Fit Into Tight Areas. Design enables rapid implantation and fit into tight areas adjacent to the tube sheet/shell joint interface, baffle plates and internal dividers.

Wide Sealing Area contact zone ensures a positive seal.
Part Numbers (Expansion/Tube ID Range)

TNS-ECP-0580 (0.580″ to 0.640″)
TNS-ECP-0625 (0.625″ – 0.710″)
TNS-ECP-0750 (0.750″ to 0.840″)
TNS-ECP-0875 (0.875″ to 0.960″)
TNS-ECP-1000 (1.000″ – 1.100″)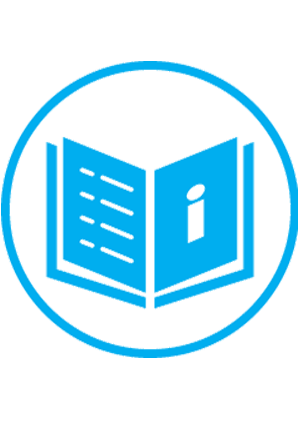 Torq N' Seal® Condenser & Low Pressure Instructions
Click one of the links below to see user instructions related to Torq N' Seal® Heat Exchanger Tube Plugs:
Get a Quote!
Click here and fill out the form on the next page to get pricing and availability of our high pressure heat exchanger tube plugs. One of our engineers will contact you within 24 hours!
Need a Rubber Condenser Plug?
Torq N' Seal® Bull Nose Condenser Plug
Pressure Rating: 150 psi
Temp Rating: 250 deg F

Our original condenser and low pressure design, the Bull Nose Condenser Plug (TNS-CP) is a great solution when you need a plug made primarily of rubber. We offer a wide range of sizes so there is certain to be a plug that fits your leaking tubes.
Need a High Pressure Tube Plug?
Pressure Rating: 6,500 psi
Temp Rating: 2,000 deg F

The Torq N' Seal® High Pressure Heat Exchanger Tube Plug is our signature product. It is easier to install and more capable than any other tube plug on the market. Regardless of your specific application, this plug is worth a look!
Looking for Tapered Pins?
Check out our wide selection of Tapered Pins! We stock a wide variety of sizes and materials, plus our machine shop is ready to custom make different sizes and materials at a moment's notice. Contact us to get pricing and lead time for the exact product that suits your needs!
Tube ID Range: 0.250″ – 3.000″
Materials: Brass, Carbon Steel, 304 Stainless Steel, 316 Stainless Steel, 416 Stainless Steel, Aluminum, and Monel. More available upon request.
Accessory Tools
Click this link to see our wide range of accessory tools including tube brushes, tube reamers, torque wrenches, the electric installation tool, and many more!
Use our Plug Selector to find the right solution for your leaking heat exchangers and place a request for quote.
Click Here for Plug Selector